Licensed by New York State Department of Health as: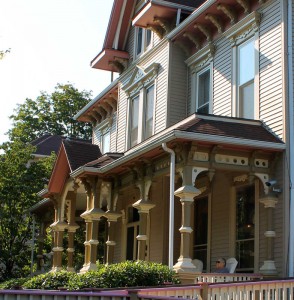 Adult Home
Limited Home Care Agency (in house residents only)
Assisted Living Program (32 beds)
Limited Service Laboratory
The WCA Home, a lovely Victorian residence located in an historic village, offers all the comforts of a real home. Our special blend of privacy and community enables residents to find time for private reflection, fun, socializing, and support.
We are centrally located to activities and services of downtown Fredonia and SUNY Fredonia, one of the top public colleges in the country.
Our Unique History
In 1893, the Fredonia chapter of the Women's Christian Association purchased the elegant Aaron O. Putnam House at 134 Temple Street for the purpose of providing a home for elderly ladies. The not-for-profit WCA Home has operated continuously since then.
Adult Home Services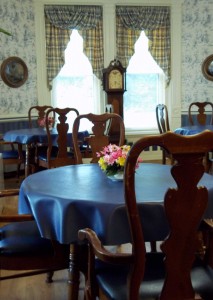 32 private rooms; 5 double occupancy rooms
Each room has a twin bed, end table, lamp, dresser, mirror and linens
All rooms with call bell to nurse's station
Laundry and housekeeping
Home-cooked meals
Special diets for low salt and sugar
Transportation to and from doctors' offices, with an escort from our staff
Medication delivery and distribution
Home Care Services
We are licensed through New York State as an Assisted Living Program facility. This means we can provide additional services such as
physical therapy
occupational therapy
speech therapy
medical supplies and equipment
adult day health care
intermittent nursing care
Skype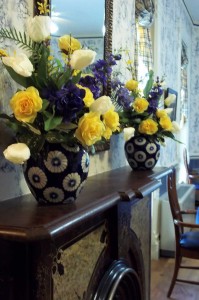 Our residents always have access to Skype, the internet telephone service that gives them face to face conversations with family and friends via computers we provide. We help them stay connected!
Comforts
Residents can bring as many personal belongings, including furniture, as they wish
Our signature front porch with rocking chairs
Whirlpool bath to help ease joints
Thursday is Pamper Day at our Beauty Salon–get your nails and hair done!
Our own in-house dog and weekly Pet Therapy visits.
Quiet nooks for reading
Shelter
Staff are here 24 hours per day
Closed circuit video surveillance system
State of the art security system
Fire alarm system and sprinklers;
Regular fire inspections
Regular emergency drills
Emergency generator on-site
Social
Our Residents Council allows residents to plan and recommend many aspects of daily life, including
what's for dinner!  Our Administrator has an Open Door Policy and residents are welcome to drop in
anytime.  Social activities are scheduled on a daily basis for daytime and evening, including:
Movies and popcorn, TV, Bingo, Bridge, Pinochle, cooking, puzzles, painting and crafts,
singing, guest lectures, and music therapy…to name a few.
We also plan excursions to nearby attractions, the local library, local Concerts in the Park,
events on the SUNY Fredonia campus, and an annual family dinner paid for by the
Friends of the WCA Home.
Spiritual
The WCA Home is a nondenominational facility,
but religious services are provided each Sunday afternoon
by a different affiliation
Holy Communion on Sundays
Bible Study weekly
Pastoral counseling